FISHING PROPERTIES - PROPERTIES FOR SALE IN SPAIN
Sport, Lake and River Fishing Properties in Spain for Sale
Many people enjoy the fabulous pastime of fishing and this is becoming more and more popular in Spain. As Britain's most popular sport, it can be considered as a main source of income for many people.
OVERSEAS PROPERTIES - CARP FISHING SPAIN
Properties for sale on Lakes and Rivers in Spain
There are many lakes and rivers scattered all over Spain with the river Ebro being the most well known. Here you can fish for record-breaking Wells catfish, carp and a variety of fresh water fish.
WATERFRONT PROPERTIES FOR SALE IN SPAIN
Ocean Front Properties for sale in Spain
Spain is surrounded by water and therefore there is a huge relationship with the sea. From fishing villages to private fishing charters, just about any type of fishing is done here. Tourists and residents buy boats and go fishing, often mooring their boats in the Marinas. Commercial fishing boats operate from most of the harbours and ports along the coastline, as fish is a staple part of the Spanish diet.
FISHING BUSINESSES FOR SALE IN SPAIN
Fishing and Guilding Services in spain
Companies and private individuals have set up business along the shores of rivers, the coastline and in tourist areas, offering a variety of services for tourists and serious fisherman alike. As the industry grows, fishing shops and tackle outlets are springing up, offering the Spanish angler access to the latest fishing technologies.
LAKESIDE CABINS FOR SALE IN SPAIN
Fishing Cabins and Riverside accomodation for sale in Spain
Bespoke fishing services are being offered to the locals and to tourists, giving them the opportunity to supply all of the equipment and also offer unique accommodation, near these fishing venues. Hotels offer accommodation and some guiding services offer boats and all the equipment including flights and transfers, accommodation and tackle, including bait.
BUYING A FISHING BUSINESS OR PROPERTY IN SPAIN
Find and Buy a Fishing Business in Spain
As with all purchases in Spain we highly recommend that you use a legal service to complete your purchase. This does ensure that the fishing property or business that you may decide to purchase in Spain will be checked properly and that the property is legally saleable.
LEGAL SERVICE AND CAUTION
Never buy a property for cash, no matter how good it sounds. Many properties on the side of rivers were initially built as a small casa de Campo, (farm buildings) offering the local farmers respite during the summer months and these have eventually been turned into bigger properties, many without the relevant permission for planning etc. With access to the riverfront, they have become popular with fishermen.
FISHING PROPERTIES FOR SALE - PROPERTY ALERT
Fishing and related Businesses for sale in Spain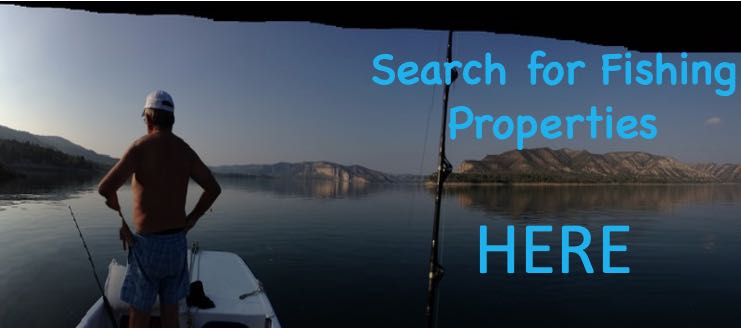 Our website portal will provide you with as many of these properties as we can find and display the information for you.
If you are looking for a fishing property, on the edge or near a river in Spain, a lakeside property that needs some TLC, a property that you can convert to use as a centre for any form of fishing business, a property by the sea, something that you can use that has access to river frontage or can be used for a fishing venue in Spain, then please get in touch with us and we will create a specific property alert for you.
PROPERTY FINDERS SPAIN
Unlisted Properties for sale in Spain
There are many businesses and fishing properties that may not be listed on our site. We are in contact with hundreds of other property websites that link to ours and we can then do a full and comprehensive property search for you. Even if you want something in a specific area, we can do a professional search for you.
We have knowledgeable staff that can find these properties for you. All you need to do is contact us with your requirements and let our team do the work for you.
Updated 24th Feb 2023