WINERIES AND VINEYARDS FOR SALE IN SPAIN
Spain has almost 1 million hectares of land dedicated to the production of Wine, making Spain the country with the largest Vineyard area in the world. There are currently 4,400 working wineries in Spain to date.
Search for Vineyards for sale in Spain and you can now find and purchase a combination of luxury living and farming opportunities, mostly situated in Spain's most beautiful and remote areas. True country Spanish living.
These exceptional Vineyard properties for sale come in all shapes and sizes from historical haciendas and rustic Cortijos, to elegant Farm houses and Grand County Estates. Many include wells, reservoirs and are built close to rivers and streams to enable easy irrigation. Choose from Farm properties surrounded by many hectares of land that contain well established Vines, olive groves, orange, lemon and almond trees. They also include luxurious benefits such as swimming pools, stables, tennis courts and guest houses. We also offer Vineyards and Farmland for sale in Spain for those who wish to construct and design their own dream home.
For those that wish to buy a property in Spain to produce wine as a business and to sell commercially, we have properties for sale that include irrigation systems, bottling plants and cellars along with acres of healthy vines. Some of our luxury Vineyard properties are also suited for use as hotels equestrian centres or even hunting estates.
BRIEF GUIDE TO SPANISH WINE GRAPES
A Beginner's guide to Spanish Wine
If you want to learn about Spanish wine and not just drink it! It is important to know the different grape varieties that are grown in Spain and what Spanish regions they are from.
In Spain, wines are classified into different wine regions, with their own set of wine laws and quality standards. Currently Spain has 69 major wine regions.
Some wine regions will be more familiar than others. Some of the best known wine regions of Spain are Rioja, Ribera del Duero, Penedes, Navarra, Rueda, Cava, Rias Baixas, Jerez and La Mancha.
Name of grape v's the region, do not get these mixed up! When asking for a Rioja you are referring to the destination of Origin. If you order a Albarino wine, you are ordering from the grape variety. The Region of this wine is Rias Baixas…… sound confusing?
Lets try and simplify! And learn from the Spanish wine experts!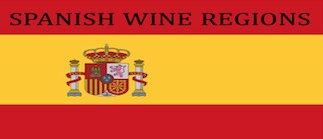 WINE AND FOOD PARING GUIDE
Rules for great Food and Wine Pairing
With the abundance of fantastic wines here in Spain, you might find it helpful to learn the Food and wine paring basics!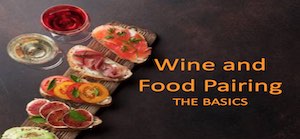 HOW TO PREVENT A HANGOVER
Wine tours in Spain
A very important bit of knowledge when thinking of visiting Spain for a Wine tasting experience,or even to purchase your very own Vineyard!
There is no such thing as a miracle hangover recipe…. The best thing is to not overdo it with the alcohol! However, if you are to partake, stick with the wine tasting and do not mix drinks. It is the impurities that go along with the alcohol that cause the hangover more than the alcohol itself!!!!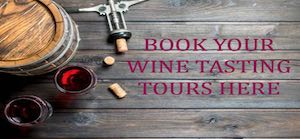 Updated 24th Feb 2023 Copyright www.propertiesforsaleinspain.com